Better Fit. Better for the Planet.
PROGRESS…ONE ARTICLE OF CLOTHING AT A TIME
First, we reinvented the fit of your traditional jeans. Then, we brought you timeless clothing and accessories to wear with them. Today, we're on a mission to ensure the clothing we produce is better for the environment.
Introducing our new collection of sustainable denim, tees and more that uses 100% organic cotton, recycled materials and earth-friendly technologies, with the same legendary NYDJ fit and style you love.
This is only the first chapter of our sustainability story, and we still have a lot of work to do. We're committed to becoming better partners in reducing our impact on the planet while staying true to our legacy. It's style your way, sustainably.
2022
20%
Sustainable by the End of the Year
2023
50%
Sustainable by the End of the Year
2024
Expand Our Program in New Ways to Have Even More Impact
Sustainability in CLASSIC NYDJ design
100% Organic Cotton
Organic cotton (grown without pesticides, herbcides, synthetic fertilizers or genetically engineered seed) promotes ecological and social responsibility. The groundwater and surface water are not polluted with chemicals which reduces human exposure to toxins.
Recycled Materials
We use Unifi-certified fiber that is made from 100% post-consumer waste from recycled plastic bottles and is recognized as a sustainable polyester alternative. Offsets using new petroleum emit fewer greenhouse gasses and conserve water and energy.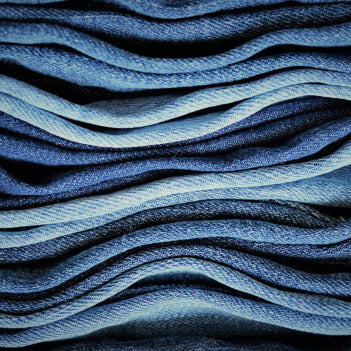 Earth-Friendly Technologies
Our technologies result in a reduction in consumption of water, chemicals and/or energy. We've implmented Distilled Indigo™ a cleaner dye technique, Flash Finish™, which reduces water/pollutants during finishing, and Iconic+™, a technology that self-cleans reducing the need to launder as often.
Ethical Standards
We require all our factories to participate in yearly compliance audits completed by our third-party auditing partners. These assessments ensure our factories are abiding by standards in the following areas which include Child Labor, Health & Saftey, Wages & Benefits, etc.
Our Exclusive Sustainable Collection
Our First-Ever Sustainable Jeans
BlackLast™ & BlueLast™ Denim
This is where it all started. Made of up to 17 recycled plastic bottles per pair, soft and stretchy BlackLast™ and BlueLast™ denim have lasting color intensity with 50% lower environmental impact than traditional denim.